This event has taken place
Congratulations to everyone who took part. We're waiting on information about the next edition of this event.
Did you race? Let the community know how you got on and leave a review.
Add a review
The Wrangler - 5k, 10k, half marathon, full marathon, ultra
Cambridge, Cambridgeshire
CB21 4QP A1307, Cambridge, United Kingdom
Sat 22nd January 2022
Starting at 09:00
Organiser's Description
THE WRANGLER

Come and join us at our exclusive venue at Horseheath Racecourse, Cambridge, CB21 4QP

It's a six hour event, run as far as you can during the six hours and a little bit more if you're lucky, as long as you are leaving the Base Camp by 5:59:59 you get to run another lap, we have designed a 5.3k route which encompasses the grounds of Horseheath racecourse, 90% of the route is within the grounds and a small portion is on a public footpath/Bridleway.

You can run as much or little as you want to, you can rest between laps if you like and take in the music at the aid station, all whilst socially distancing of course.

You may be completing your first official 5k,10k, Half Marathon, Full Marathon or even ultra-Marathon, or it may be your 100th or 1000th, the location is pretty self-contained, making this an intimate event with us having exclusive use of the main area. We have plenty of open space at the venue to ensure we can all stay socially distanced and space ourselves adequately,

This race is also ideal for those who want to try and achieve a Marathon distance and for those who also want the option to push a little further, possibly an ultra but without the complications of trail ultras, with next to no navigation, no kit required, an aid station every lap and straightforward logistics.
Races
Individual Entry - Bespoke Medal

£35.00

UK Athletics (UKA) save £2.00

Individual Entry - Lucky Dip Medal

£30.00

UK Athletics (UKA) save £2.00
Individual Entry - Bespoke Medal

£35.00

UK Athletics (UKA) save £2.00

Individual Entry - Lucky Dip Medal

£30.00

UK Athletics (UKA) save £2.00
Bespoke Medal
Free Parking
Complimentary coffee/hot chocolate and cake to all finishers
Friendly low key event
Race Photos
6 hours to complete
Toilets at base camp
Aid station each lap
Traffic free event
Just off the A1307 - please look out for our RACE EVENT HERE TODAY sign
Parking is also included and secure on site, we will have a parking attendant showing you where to park, they will also check your name, give you your race bib numbers and let you know where to come to the Race HQ/Base Camp
Horseheath Racecourse, Great Thurlow, Haverhill, CB21 4QP
An undulating picturesque course within the private grounds of Horseheath Race Course. The terrain has long slopes rather than hills, it is a challenging course, there is a small public footpath/Bridleway yet whilst its undulated, its primarily flat. Mainly pathway with a small undulated section, our suggestion is to wear road trainers, but depending on the weather before the event you may want to bring trails if you have them but not essential.

Important note: Please do not bring any glass to the venue, this is strictly prohibited
We have designed a Bespoke medal for the event, which you will receive at the end of the race.

If you have chosen the generic finishers medal option, you will receive a Zig Zag Running Finisher Medal with a buckle denoting the distance completed.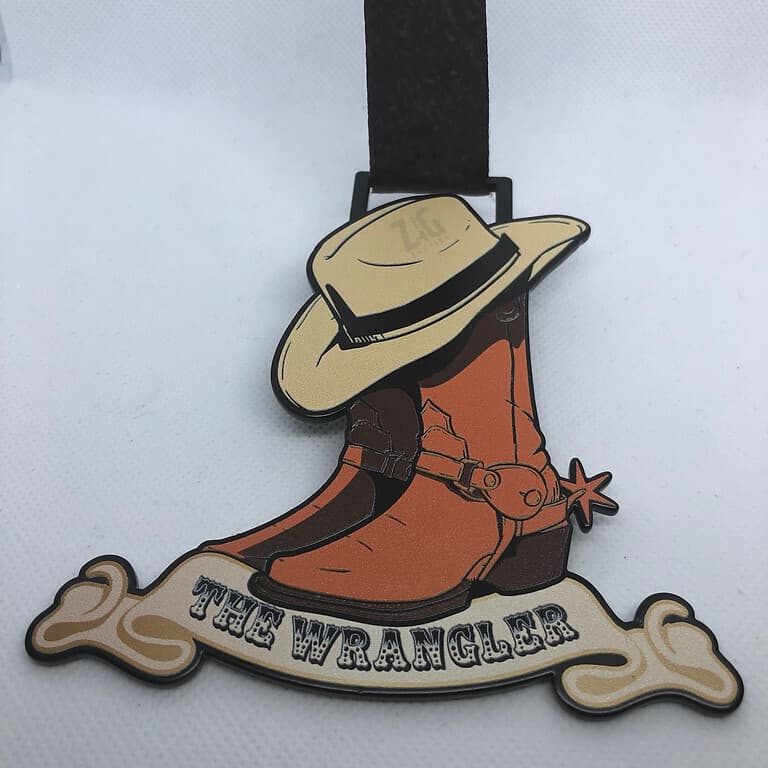 Reviews
Done this event?
First-hand event reviews from people who have been there, done that and got the breathable T-shirt, really help everyone choose their next event.
Add a review